Guarantee by the Certifications ISO 9001:2008
Specialization: Take advantage of our experience and know-how, to provide quality solutions to
our customers, both in product and in service and advice. Staff capacity: Our staff is expert and capable in their tasks, training continuously so that their performance is better every day. Customer orientation: The customers are the reason to be of our company, so they have to consider us more than mere suppliers. Wide and consolidated products range: We offer products with the máximum guarantees, both from top brands of differnet sectots and in own brands. Continuous improvement: Our constant goal is the improvement of our performance.
All the companies that are make up of the Grupo Silgest are certified in ISO 9001:2008 Standard, prepared by the International Organization for Standardization (ISO) since 2003.
ISO 9001:2008 Certification: Warranty of Quality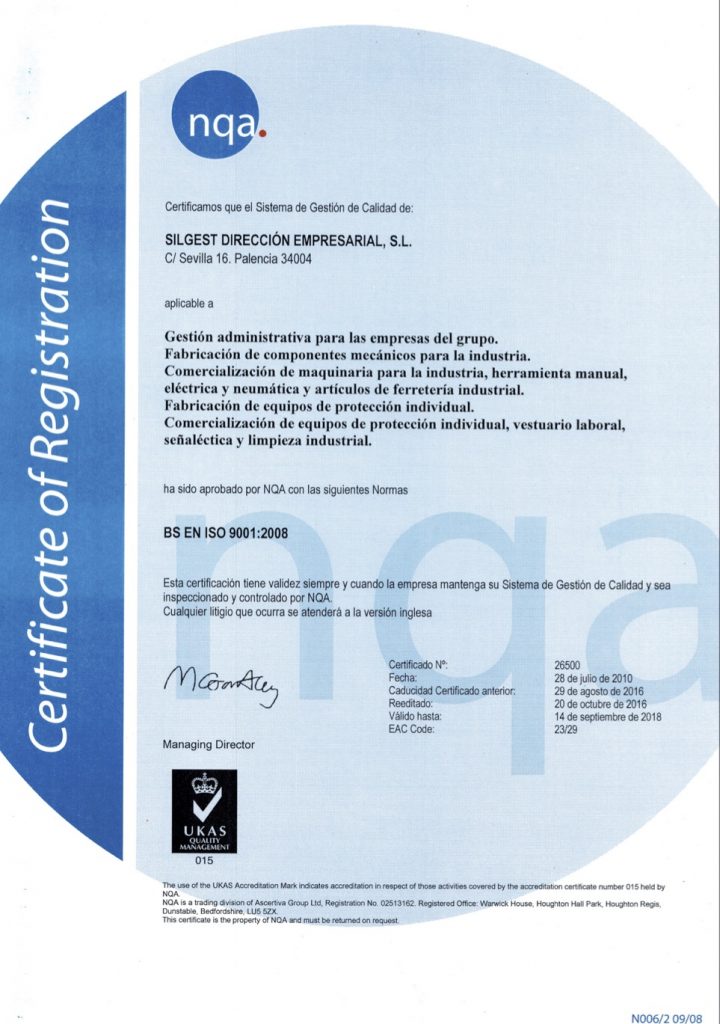 Certification ISO 9001:2008 for our parent company. This certification, we are getting since 2003.