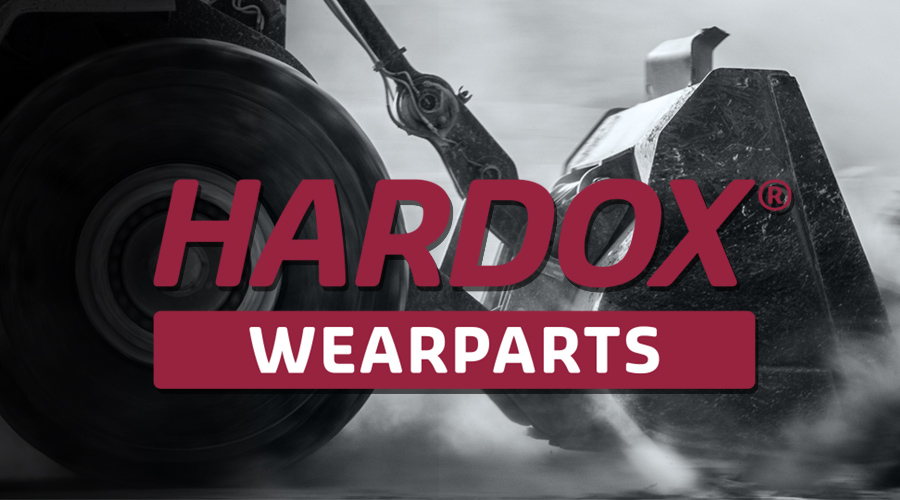 Introduction to the Hardox Range
La Herramienta Industrial, through one of our companies (Namibia Toolquip Trading), is now part of the official distribution network Hardox Wearparts, the world leader in high strength steel for mining, quarrying, construction, cement and concrete, and other industries.
As a result of this agreement, we want to introduce our customers to the Hardox product range, as we are sure that it will be of maximum interest to them.
Main products of the Hardox line
Hardox 450
The most popular abrasion resistant steel. It has excellent structural properties and has a nominal hardness of 450 HBW. It combines good bending and welding qualities, together with the possibility of proven resistance (Hardox 450 Tuf). It has a minimum weight with the highest load resistance and superior functional properties. Maximum durability to minimize service time.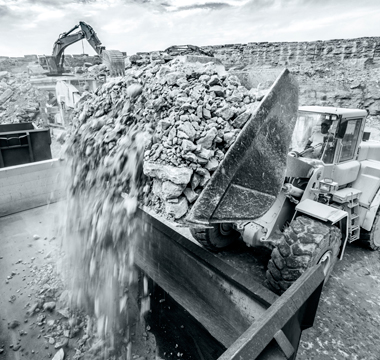 Hardox 500
Folding and welding abrasion resistant steel with a nominal hardness of 500 HBW. Suitable for applications requiring very high wear resistance. Hardox 500 increases the load capacity and extends the life, while having good processability and resistance properties.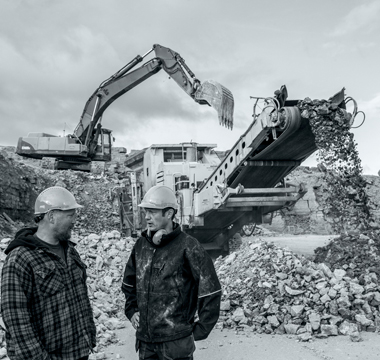 Hardox 550
With a nominal hardness of 550 Brinell and a strength similar to that of Hardox 500, it is designed to provide greater durability against wear, but without crack formation.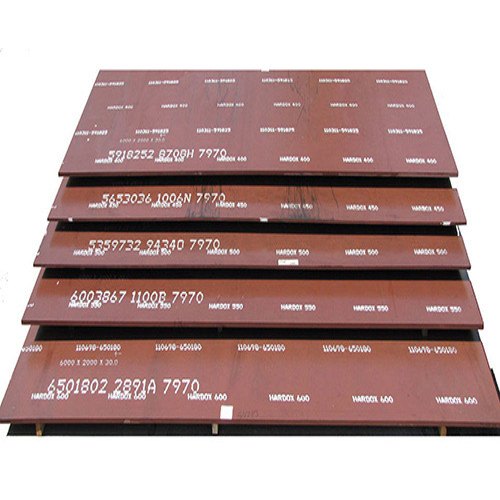 Hardox 600
Extra hard and extreme wear resistant steel. It has a nominal hardness of 600 HBW. Specially designed for extreme wear conditions, it can be cut and welded, making it an ideal choice for high performance applications. It has a minimum weight with the highest load resistance, along with superior functional properties, such as maximum durability to minimize service time.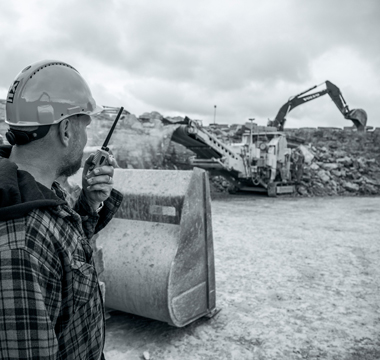 Hardox Extreme
The hardest anti-wear plate in the world with a nominal hardness of 60 HRC (Rockwell Hardness) and a normal hardness of 650-700 HBW. It is designed for very demanding applications in terms of abrasion resistance. It has been successfully used as a coating in applications such as conveyor belt systems, wear strips, feeders, hoppers, concrete mixers and other equipment for high wear prone situations. In the recycling industry, it has been used for rotary hammers and in shredder blades. It features minimum weight with the highest load resistance and superior functional properties.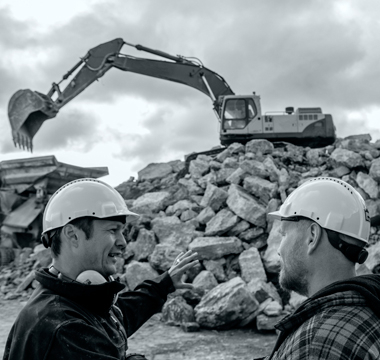 Hardox Cylinders
Versatile ready-to-use steel bars that combine, in an absolutely unique way, high strength with optimal bending and welding qualities. They offer the high performance of Hardox steel in a variety of applications resistant to abrasion and wear. They allow to update the quality of your steel in different applications such as: wear, agricultural, engineering and mechanized, mining, drilling and construction. The Hardox steel cylinders change your experience in the workshop, are incredibly easy to weld considering their high resistance and do not require preheating. This property, as well as the high machinability of the cylinders, is possible thanks to its excellent resistance.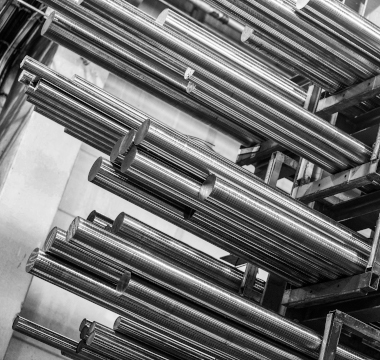 Hardox Pipes
Hardox pipes offer exceptional performance when you need a high resistance to abrasion and a lighter product. With a hardness of 400 HBW or 500 HBW they can replace expensive wear products such as hardened coated pipe or white iron with high chrome content. They also outperform and outlast (on average up to 5 times) soft carbon steel pipes in extreme wear applications such as pipes carrying caustic and abrasive slurries. Lighter weight high strength steel pipes extend the life of your equipment in harsh environments and reduce maintenance costs and unplanned downtime.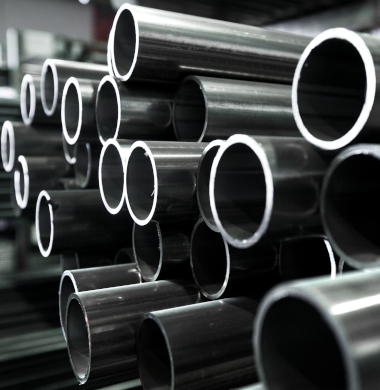 Hardox HiTemp
Cost-effective solution for high temperature wear resistance in the range of approximately 300-500 °C Unlike traditional hardened and tempered wear-resistant steels, which lose hardness at high temperatures, Hardox HiTemp high-temperature steel provides exceptional wear resistance. This steel achieves its properties through a combination of high-quality raw material and a highly controlled manufacturing process.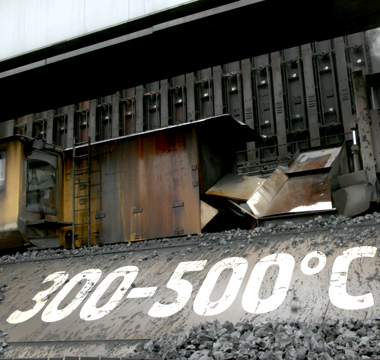 Hardox HiAce
Perfect for withstanding both abrasive wear and corrosion. It has the same excellent properties as Hardox 450 with a Brinell hardness of 425 – 475 HBW and minimum Charpy impact test value of 27 J at -20 °C. Hardox HiAce is truly wear resistant, especially in acidic corrosive environments found in industrial and municipal waste management, waste combustion power plants, and the mining and process industries. It has the strength to function as a structural material in garbage trucks, recycling containers, dump trucks and other heavy-duty equipment. It can withstand temperatures down to -20°C.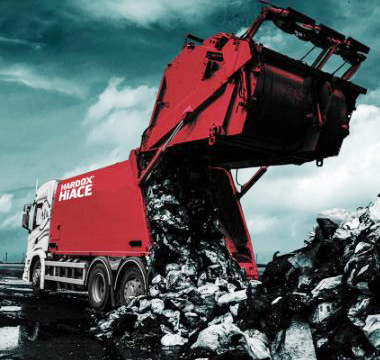 Being part of the official Hardox Wearparts network allows us – following the philosophy of the Grupo Silgest of always offering the maximum quality – to give our clients access to the worldwide network of services related to steel, supply of parts and anti-wear solutions, maintaining the support and technical assistance that always characterizes us. Our relationship is direct with the manufacturer which gives us immediate and priority access to support, resources, training, as well as to the latest innovations of SSAB, world leader in anti-wear steels.
Contact our specialists. They will be very happy to provide you with all the information you need.
*Hardox and Hardox Wearparts are registered trademarks owned by
SSAB
. The images shown in the article are used for illustrative purposes only and belong to Hardox.