Minet Lacing Technology manufactures hight quality fasteners and lacings especially for mines.
SUPER-SCREW®
MLT has developed the SUPER-SCREW®. It is a flexible rubber splice to screw on to the belt as an alternative to vulcanizing. MLT specific screws are self-drilling and self-tapping (they spread the carcass threads without cutting them).
The screwing system allows Super-Screw® to be installed regardless of the:
Configuration of the conveyor belt.

Access conditions.

Weather conditions.
G 2002 / 2003
Fasteners of G 2000 family are fasteners with pre-attached staples for higth strength conveyor belts.
G 2002/2003 is perfect for mine applications.
TITAN
Titan fastener has pre-assembled staples for high tension conveyor belts (except T 05).
RV6
RV6 fastener has pre-assemble staples. Its allows to join belts 6 to 12 mm belt thickness.

RV6 is perfect for some mine applications.
MS®
MS®: mechanical fastener to screw!
Minet MLT MS® fasteners are the only mechanical fasteners which can be installed with screws using a screwdriver (battery, electric or pneumatic tool)!
Installation is easy and simple, doesn't require special installation equipment.
MS® 45, 55 are 65 perfect for mines.
HERMETIC
Hermetic fasteners have staples for mining application. It use to join steel cord belt.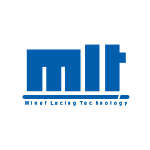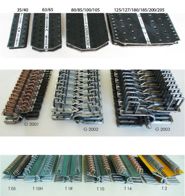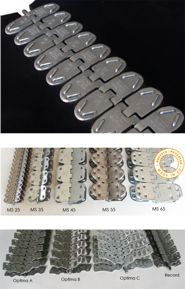 Higher economic efficiency
REMA TIP TOP products and technologies ensure smooth production processes and decisively increase the life expectancy and economic efficiency of conveyor belt systems. They are used to repair and link up conveyor belts used in both cold and hot processes as well as for belt cleaning and the provision of sidewalls and drum and roller coverings. The portfolio is completed by a specific service program that matches the individual need and makes REMA TIP TOP a global and dependable partner for all questions concerning conveyor belt operation.
Material Processing Productrs:
Wear Protection Lining

Heavy Wear Protection

Anticaking

Adhesives and Rubber Solutions

Pulley Lagging

Feeding Systems

Skirting

Rollers / Idlers

Belt Cleaning Systems

Cleats and Sidewalls

Cold Splicing and Repair Material

Hot Splicing and Repair Material

WK Splicing and Repair Material

Mechanical Splicing and Repair Material
Everything for tyres and wheels
REMA TIP TOP, the world's leading manufacturer of tyre repair systems, delivers innovative products and service packages that make your work processes easier. A balanced program of high-quality repair materials, tools and vulcanizing equipment for almost all types of tyre and damage ensures long-lasting repairs.
Tyre repair and accessories – Workshop equipment – Consumables – TPMS Tyre Pressure Monitoring Systems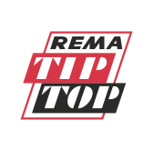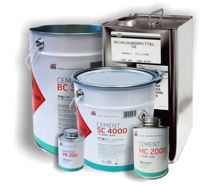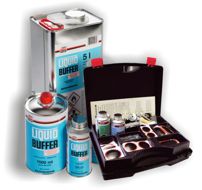 Conveyor Belt Fasteners
Choosing the proper mechanical belt fastener system is one of the most important steps in splicing a belt. Combining surprising strength and durability with affordability and easy installation, mechanical belt fasteners are a smart repair option — especially if your priority is a quality splice completed in short order. Use the filters on the left to find the mechanical splicing system you need to splice or repair your belt.
Heavy-Duty Fasteners
Flexco® SR™ Rivet Hinged System

PULLEY:127 mm-1050 mm, KN/M MAX: 60-350, BELT: 3 mm-25.5 mm

Low-profile, belt cleaner compatible

Quick installation, minimal downtime

Power installation options

Maximum resistance to pull-out
Flexco® BR™ Rivet Solid Plate System
PULLEY:350 mm-900 mm, KN/M MAX: 70-140, BELT: 6 mm-24 mm
Low-profile, belt cleaner compatible

Quick installation, minimal downtime

Power installation options

Maximum resistance to pull-out
Flexco® Bolt Solid Plate System
PULLEY:300 mm-1220 mm, KN/M MAX: 30-123, BELT: 5 mm-32 mm
Sift-free splice

Non-magnetic and rubber covered options

On-site installation with portable hand and power tools

Low cost, long life splice
Flexco® Bolt Hinged System
PULLEY: 152 mm-230 mm, KN/M MAX: 33-52, BELT: 6 mm-16 mm
For belts with frequent belt-length alterations or smaller pulleys

Easy to install and re-install

Non-magnetic and spark-free options
Light-Duty Fasteners
Alligator® Staple System
PULLEY: 50 mm-102 mm, KN/M MAX: 17-35, BELT: 1.5 mm-6.4 mm
Strong splice

Abrasion resistant

Simple installation method and tooling
Alligator® Lacing System
PULLEY: 25 mm-356 mm, KN/M MAX: 4.3-35, BELT 0 mm-12.7 mm
Hammer applied

No installation tool required

Low profile
Alligator® Plastic Rivet System
PULLEY:38 mm-75 mm, KN/M MAX: 7-11, BELT: 0 mm-3.2 mm
Non-metallic

Non-marking

Machine applied
Alligator® Rivet System
PULLEY 88 mm, KN/M MAX: 52, BELT: 5 mm -5.8 mm
Strong splice

Abrasion resistant

Simple installation method and tooling

Round hay baling applications
Alligator® V-Belt Fastener System
PULLEY: n/a mm, KN/M MAX: n/a BELT: n/a mm
Fast and easy installation

Can be made to any length

Strong dependable splice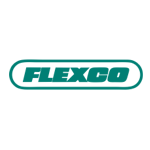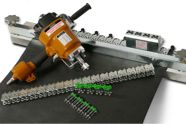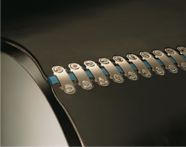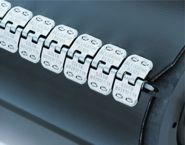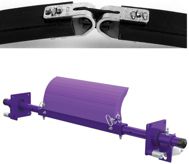 All trademarks and logos of the products shown on this site belong to their respective owners. As such they are recognized by the La Herramienta Industrial and are used on this website declarative purposes only.