World leading hydraulic pumps
Keeping a market expectations mindset, Bosch Rexroth is setting a new standard for hydraulic pumps with continuous development at the highest standards and quality. Rexroth pumps are designed for high reliability and efficiency.
The lineup of pumps includes: Axial Piston Pumps, External Gear Pumps, Internal Gear Pumps, Gerotor Pumps, Vane Pumps, Radial Piston Pumps and Electro-hydraulic Pumps.
Rexroth pumps are designed as a solution point of view where the products are compatible with each other in order to provide a whole portfolio for our customers.
To help keep your systems operating safely and at maximum efficiency, Rexroth offers a wide range of pump accessories. Replacement seals, safety valve, mounting flanges, brackets, and adapters make installation easier and faster.
Continuous development within hydraulic pumps industry and latest technologies at the highest level of development Bosch Rexroth will always provide the best matched reliable products for your business.
Hydraulic motors solutions range
The need to produce better material more quickly puts industrial hydraulic motor direct drives in the spotlight. For processes to be at their most productive, the control of speed and torque in relation to the process is essential, as it has a strong impact on quality, efficiency, controllability and reliability. Our Industrial product portfolio offers its customers state of the art hydraulics, electric drives and controls, gear technology, linear motion and assembly technology all from one source.
Industrial hydraulic motor types:
Axial piston fixed or variable displacement motors for open and closed circuits. These motors are robust, reliable with minimal noise emissions and maintain high efficiency in medium and high-pressure applications.
External gear motors are cost effective alternatives to rotary drives. These motors can be either one-directional or reversible to meet your exact needs. External gear motors are built for high pressures and are small and light.
Radial piston motors. Our Hägglunds direct drive hydraulic motors stand for unparalleled quality and reliability. Moreover, innovation at Bosch Rexroth is inspired by our clients' challenges and our goal is to deliver to them products that exceed performance and reliability expectations.
Individual power units quickly designed
With its new hydraulic power units Bosch Rexroth offers flexible and energy efficient compressed air supply units which are ideally suited for stationary equipment such as cutting machine tools, wood processing or presses and plastic processing machines. To reduce design and delivery times a high priority was placed on standardized components and processes.
Short delivery times, quick off the mark
Smart condition monitoring with open core interface

Mobile access, intuitive control, power efficient

Individual: the right drive for every application

Energy saving: with variable speed Sytronix drives

Tank capacity: 100 up to 1000 liters

Special functions for cooling, noise reduction and efficiency
Valves you can rely on
At Bosch Rexroth, we offer the largest range of on/off, logic, safety and pressure other hydraulic valves – wider than any competitor's – for all types of applications. From isolator and pressure valves to flow control and directional cartridge valves, you will find exactly what you need to achieve an optimal solution.
Bosch Rexroth logic valves increase flexibility
The new Bosch Rexroth valve series featuring ISO 7368 standardized cavities carries the principle of modular design over to hydraulics. You can directly mount almost any LFA logic cover in the Rexroth standard program, which in turn allows you to create any hydraulic function imaginable. This increases flexibility for later modifications, as only the logic cover needs to be replaced to adapt the functionality to new requirements.
MILL Type Hydraulic Cylinders
Mill type hydraulic cylinders are reliable drive elements and particularly suitable for use under extreme working conditions. General mechanical engineering, rolling mills and smelting works, presses, cranes, steel construction for hydraulic engineering or shipbuilding are typical fields of application. The Rexroth mill type hydraulic cylinder range comprises both, screwed and welded cylinders. In which welded cylinders distinguish themselves by their short, compact design. They have been tested and examined for up to 2 million load cycles.
Hydraulic tie rod Cylinders
The tie rod hydraulic cylinders are primarily used in the machine tool industry and in production equipment of the automobile industry. Due to their little installation dimensions, hydraulic tie rod cylinders – similar to welded mill type hydraulic cylinders – can be used in very limited installation spaces.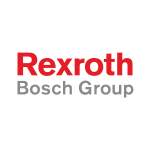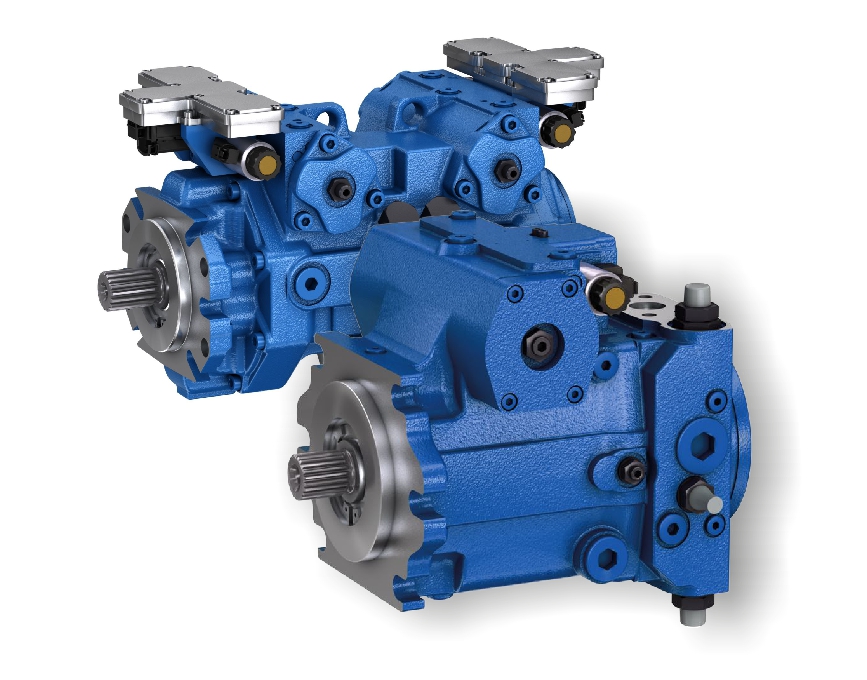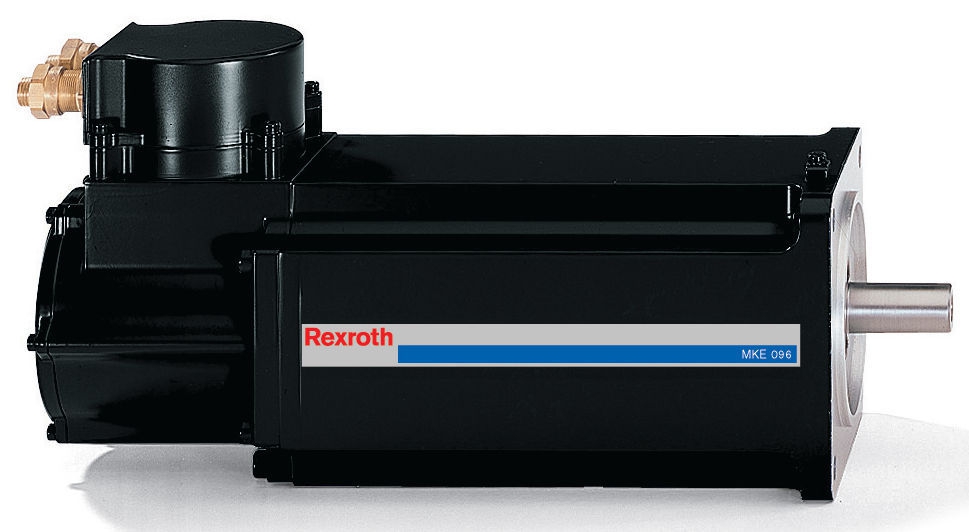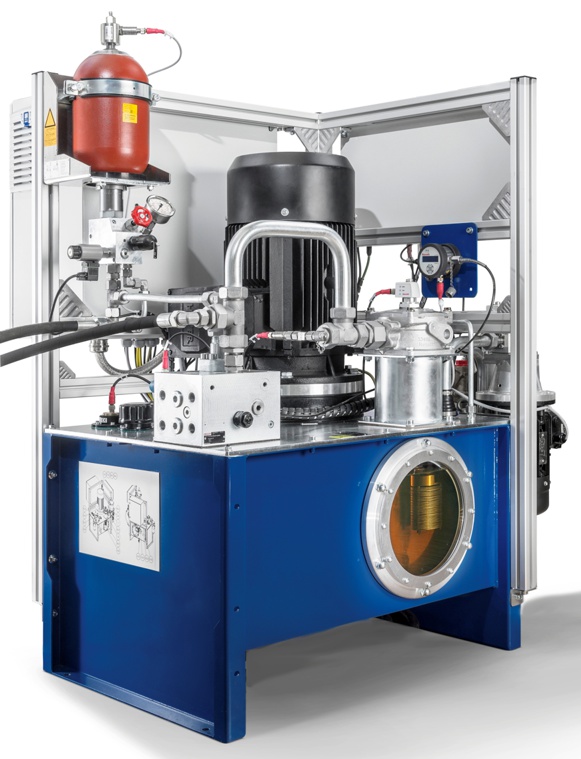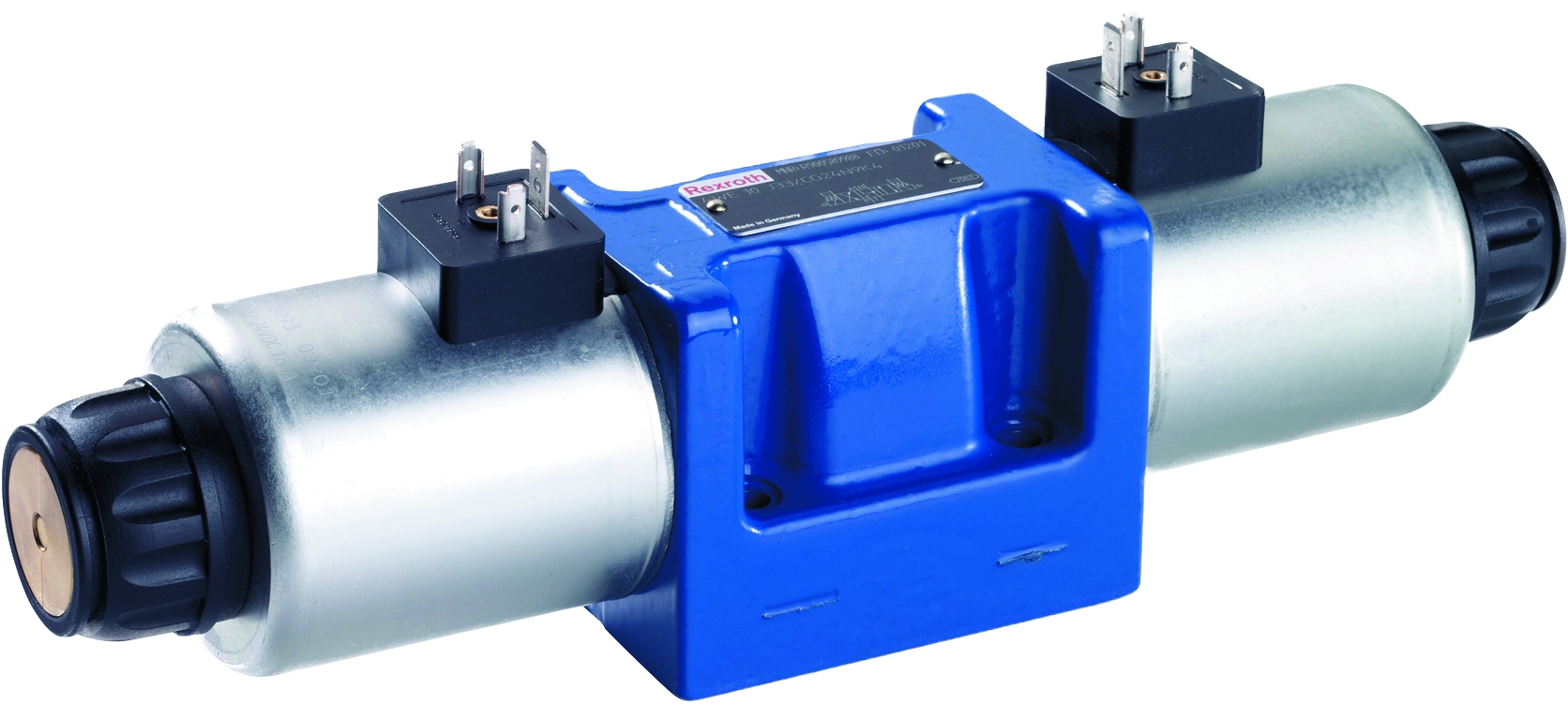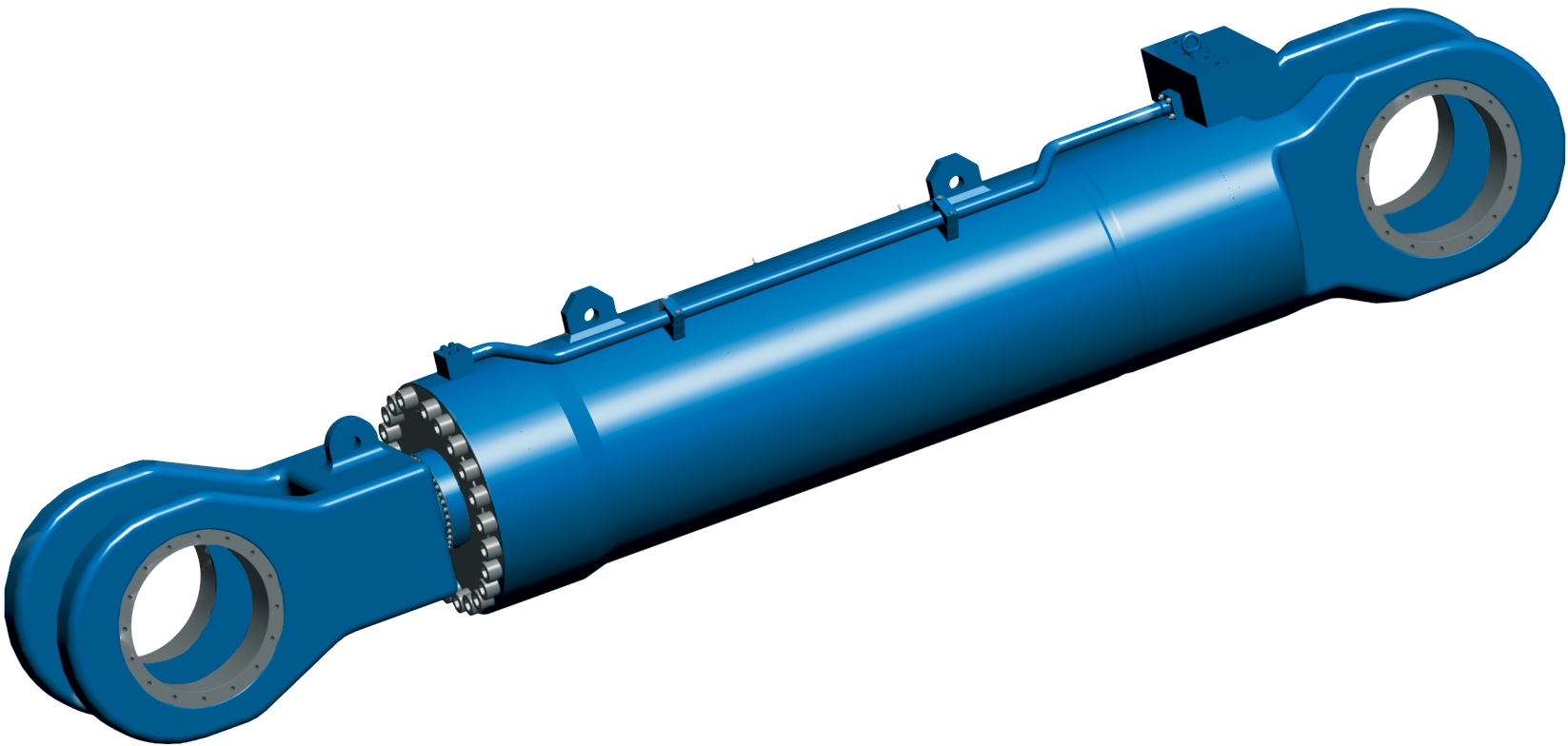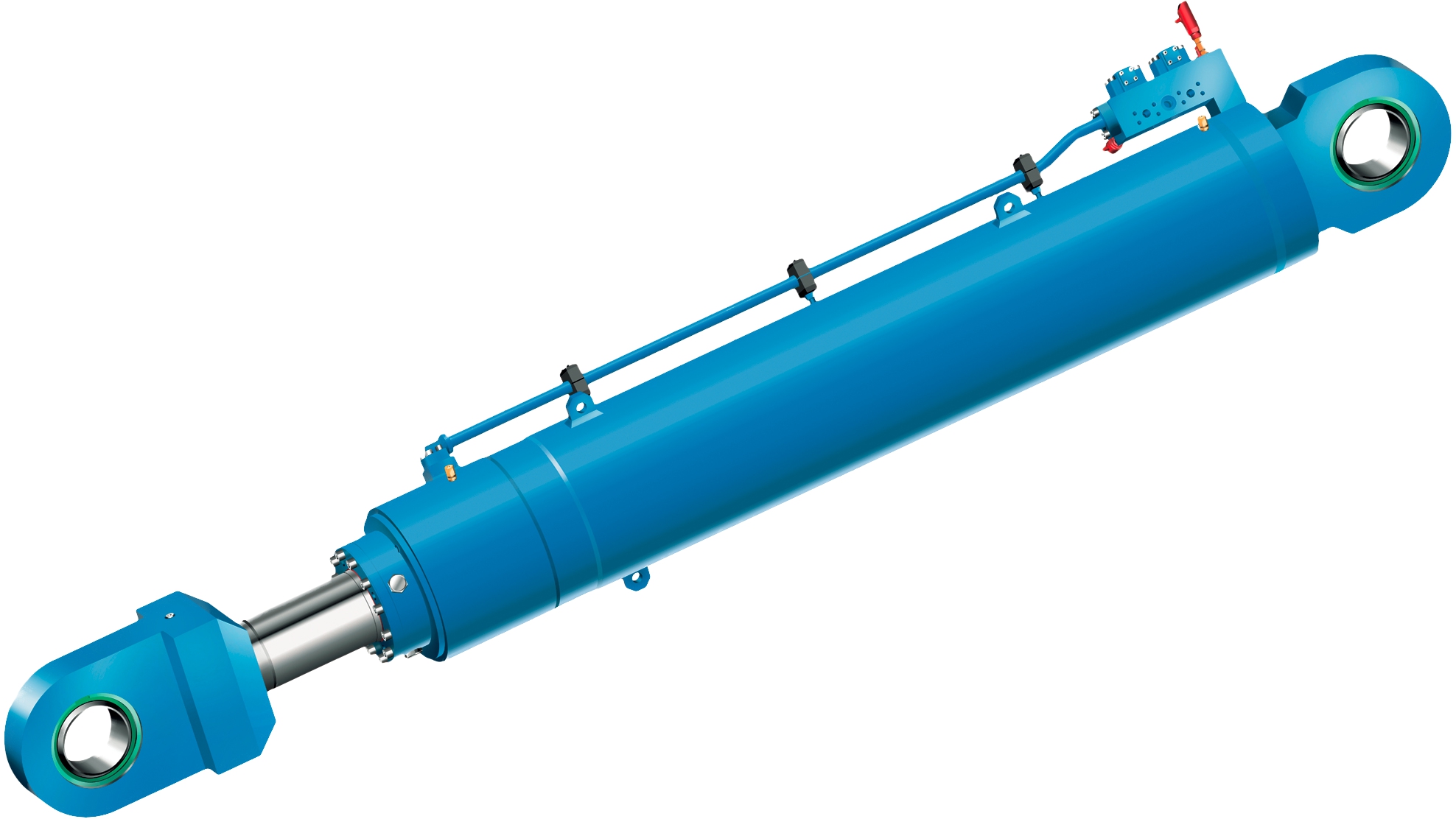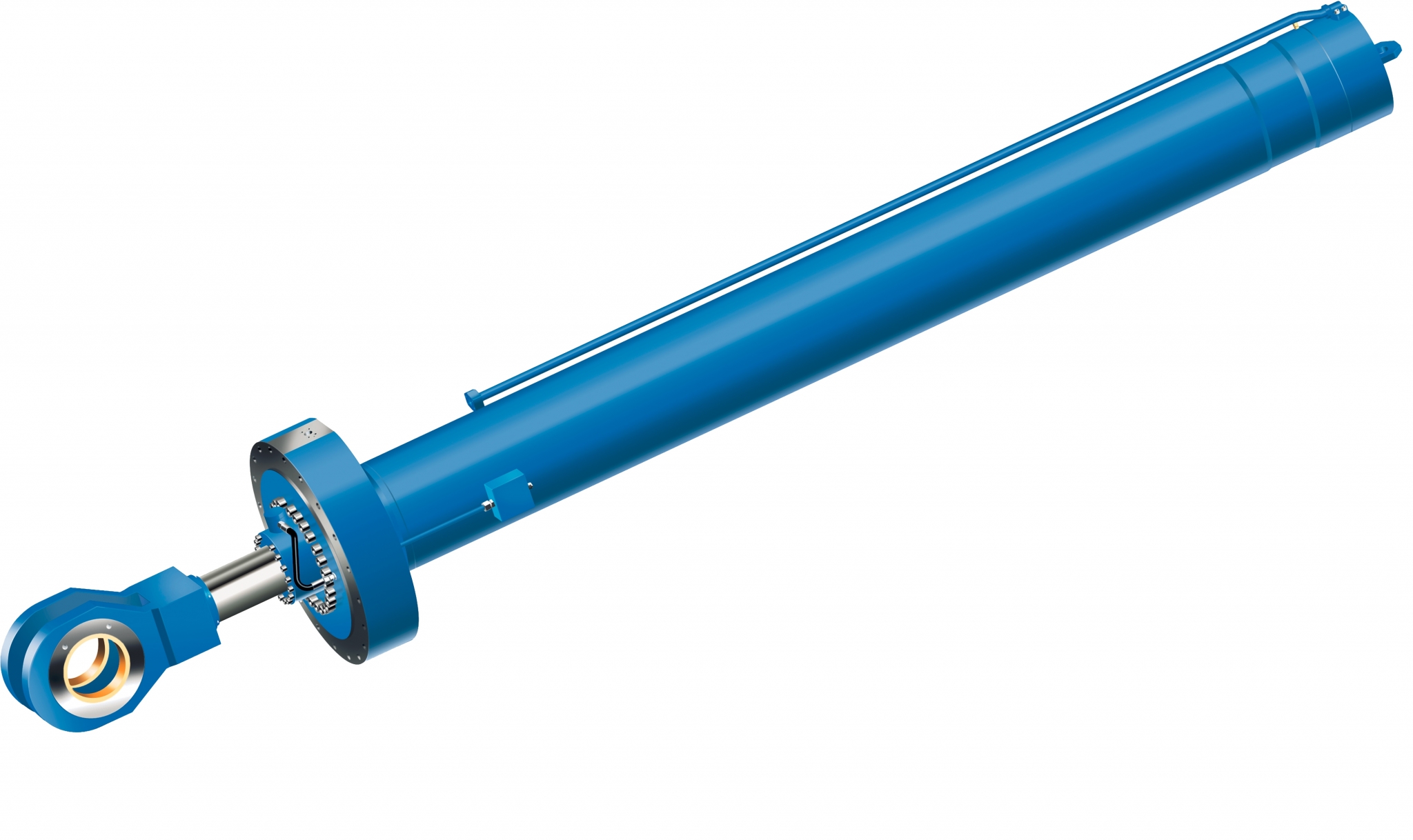 Hydraulic, Thermoplastic, PTFE & Industrial Hoses:
Flexible Hose Fittings.

Standard series fittings CrIII and Zn/Ni.

Interlock series fittings CrIII and Zn/Ni.

Reusable series fittings CrIII.

High pressure 700 Bar fittings CrIII
Stainless Steel Hose, Welding Fittings & Welding Flanges.
Low Pressure Hoses and Fittings, Air-Conditioned Fittings.
Pipes, DIN 2353 Pipe Fittings, Gas Tube Fittings.
JIC 37° fittings, SAE Flanges, Clamps.
Adaptors BSP, NPT, ORFS.
Ball Valves, Diverters and Swivel Fittings.
Quick-release Couplings & Protections.
Machines for Processing Rigid Pipes
TrΔle® Hydraulic hoses:
EN 854 R6 / SAE 100 R6 Hose

SAE 100 R4 Hose

EN 854 2TE Hose

SAE 100 R5 Hose

Carbucord hose 16 bar

EN 854 3TE Hose

EN 853 1SN / SAE 100 R1AT Hose

EN 853 2ST / SAE 100 R2A Hose

EN 853 2SN / SAE 100 R2AT Hose

EN 857 1SC Hose

EN 857 2SC Hose
TrΔle® Hydrowashing hose for hot water:
Hot water superservice 1SC black

Hot water superservice 2SC black

Hot water superservice 2SN grey

Hot water superservice 1SC blue

Hot water superservice 2SC blue

Hot water superservice 2ST blue
TrΔle® multi-spiral hoses:
EN 856 4SP / SAE 100 R9R-R10 Hose

EN 856 R12 / SAE 100 R12 Hose

EN 856 4SH Hose

EN 856 R13 / SAE 100 R13 Hose

SAE 100 R15 Hose
Hose with textile braid:
1 and 2 Braids hoses:
EN 853 1ST / SAE 100 R1A Hose

EN 853 2ST / SAE 100 R2A Hose

EN 853 1SN /SAE 100 R1AT Hose

EN 853 2SN / SAE 100 R2AT Hose
Hydrowashing hose for hot water:
Hot water superservice 2 grey braids 400 bar

Hot water superservice 2 blue braids 400 bar
Hydraulic hoses MW:
EN 853 1SN / SAE 100 R1AT Hose

EN 853 2SN / SAE 100 R2AT Hose
PTFE hoses:
Smooth PTFE

Convoluted PTFE
Manguera termo-plástica con trenzado textil:
Manguera SAE 100 R7

Manguera SAE 100 R8

Manguera SAE 100 R7 no conductiva

Manguera MICRO-HOSE

Manguera SAE 100 R7 Twin

Manguera SAE 100 R8 Twin

Manguera SAE 100 R8 no conductiva

Manguera Termo-plástica Push-on
Thermoplastic textile braid.
SAE 100 R7.

SAE 100 R8.

SAE 100 R7 non-conductive.
Micro-Hose.
SAE 100 R7 Twin.

SAE 100 R8 Twin.

SAE 100 R8 non-conductive.
Thermoplastic metallic braid.

Metallic braid elastomer.

Paint metallic braid elastomer.

Metallic braid elastomer twin.

Paint metallic braid 2 tubes elastomer.

Thermoplastic hose 700 bar.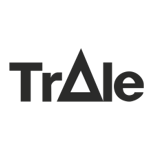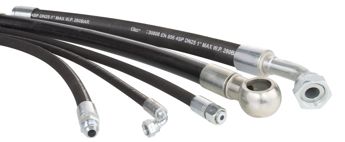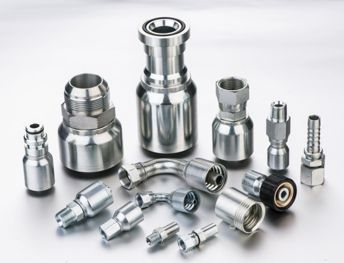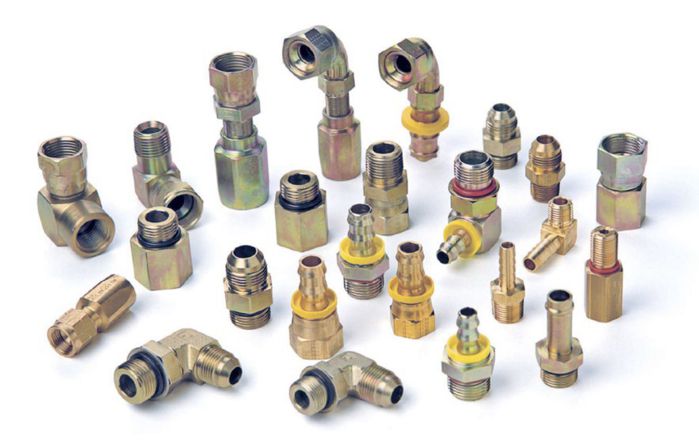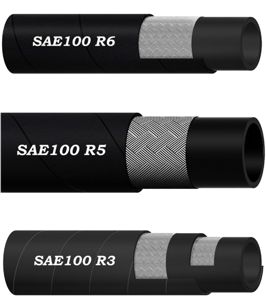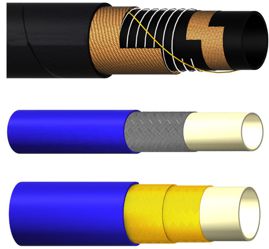 All trademarks and logos of the products shown on this site belong to their respective owners. As such they are recognized by the La Herramienta Industrial and are used on this website declarative purposes only.