James Walker is a dynamic global manufacturing organisation that supplies a vast range of high performance fluid sealing products and associated knowledge-based services to virtually every sector of industry. Our activities range from research and development, product application, manufacture and supply, to plant monitoring, on-site maintenance and seal refurbishment. An intimate knowledge of the industrial plant and processes used by our customers worldwide enables us to solve their fluid sealing problems with best value systems designed to minimise total cost of ownership.
Engineering product:
Hydraulic sealing products

O' rings

Cut gaskets and jointings

Metallic gaskets and ring joints

Compression packings for pumps and valves

Rotary lip seals

High performance elastomers and mouldings

Engineering plastics

Expansion joints and bellows

Pipe support products

Anti-vibration machinery mounts

Safety flooring products

Tension control fasteners

Profile cutting services

Plant maintenance and refurbishment.

Mineral products:

Abrasion resistant gland packings

Wear resistant rubber linings for mineral handling systems

Gaskets and jointings

Tension control fasteners

Hydraulic sealing components

Walkersele® radial lip seals.

Oil & gas products:

API ring joints

Anti-vibration

Compression packings

Elastomer seals

Engineering plastics

Expansion joints

Flange management

Rapid gas decompression

Specialised metal machining

Tension control fasteners

Wellhead animation

Chemical & petrochemical products:

Fugitive emission control products.

Compression packings for pumps and valves.

Flange gaskets and sheet jointings.

Expansion joints and bellows.

Tank lid seals.

Tension control fasteners.

Hydraulic sealing components.

Mechanical seals.

Plant maintenance and refurbishment services.

Construction product:

High integrity structural bearings for all loads

Sliding bearings

Noise and vibration attenuation systems for buildings and structures

Floor coverings

Tunnel boring machine seals

Water & waste products:

Gland packings for pumps and valves

Cut gaskets and sheet jointings

Moulded and sheet rubber products

Pump and valve maintenance and refurbishment services

Hydraulic sealing components

Tension control fasteners.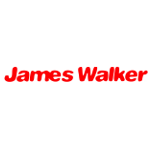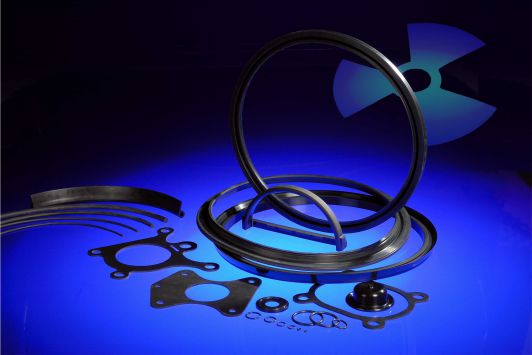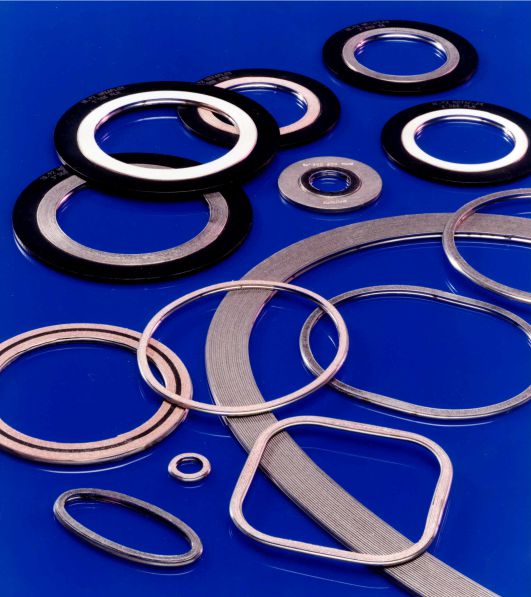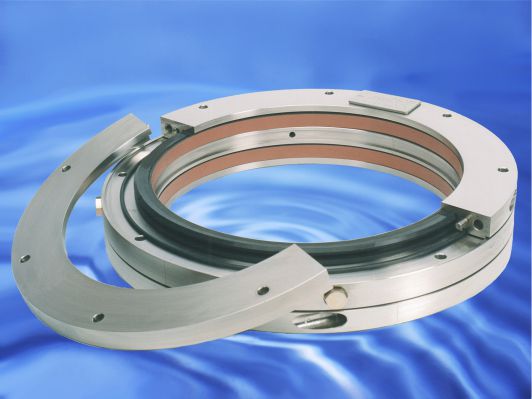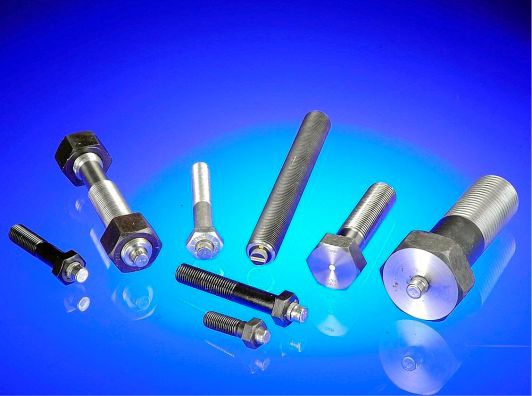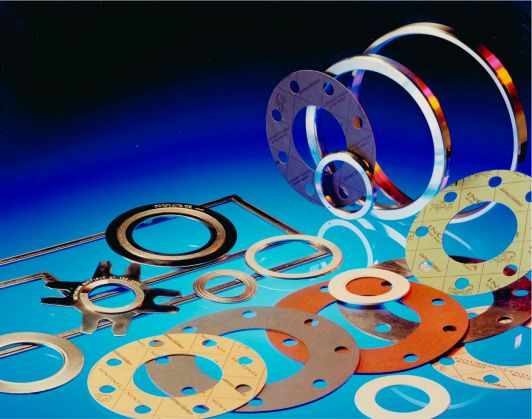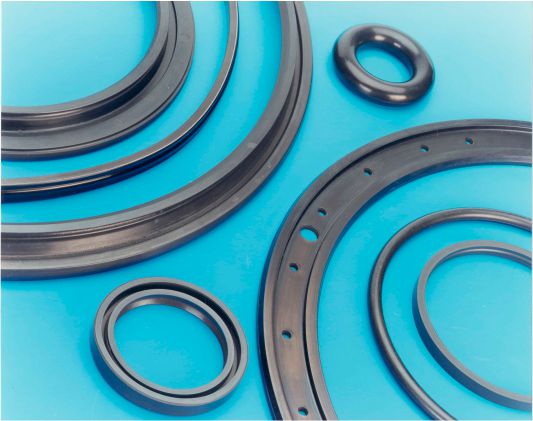 Klinger is the world leader in the development, manufacture and distribution of quality sealing products. From the revolutionary development of the compressed fibre gasket to the advanced sealing material technology of today, product innovation and problem-solving abilities have always been the cornerstones of our operating philosophy.
Our product portfolio remains at the forefront of sealing technologies having been developed in close liaison with our customers; addressing key priority areas for engineers and asset managers of Quality, Integrity and Performance.
Metallic Gaskets:
These gaskets, along with the older style jacketed gaskets are widely used in petrochemical applications. Metallic gaskets often utilise a soft sealing media such as graphite used in conjunction with the metal to create a high-strength, high-integrity gasket able to create joints with very high leaktightness. Klinger can manufacture metallic gaskets in a wide range of alloys to cover even the most chemically aggressive applications
Maxiflex Spiral Wound Gasket

Maxiprofile Kammprofile Gasket

Maxigraph Corrugated Graphite Gasket

Fire Safe Corrosion Control Gasket

Ring Type Joints (RTJs)

Metal Jacketed Gaskets
Jointing Materials:
The Klinger Group have been manufacturing sheet gasket material for over 120 years and has become renowned for product quality. Klinger began the development of compressed fibre gasket materials in 1886 and has continued to push forward the limits of these products. Over the years Klinger have added laminated graphite, PTFE based grades and high temperature mica to the product portfolio. Jointing Materials
KLINGER Quantum 2nd Generation Compressed Fibre Sheeting

KLINGERsil Compressed Fibre Sheeting

KLINGER Top-Line Sheeting

KLINGER Graphite Laminated Sheeting

High Temperatures
Insulation Sets:
Insulation sets are often used in petrochemical applications electrically isolate two mating flanges to reduce the likelihood of creating a galvanic cell which would result in corrosion of the flanges and pipework. Insulation sets are also used to prevent the flow of electrostatic charge to reduce sparking in hazardous environments. Insulation sets often comprise an insulating gasket and set of two insulation and two steel washers and one insulating sleeve per bolt.
VCS: The VCS insulation set is designed for Very Critical Service and uses a stainless steel core faced with glass reinforced epoxy (GRE) resin and utilises a spring energised PTFE seal.
VCFS: The VCFS insulation gasket is a development of the VCS design to make a fire-safe insulation set.
PGE: The PGE insulation set uses a machined, glass-reinforced epoxy (GRE) resin with an o-ring or spring energised seal.
Standard Insulation Sets: Neoprene-faced phenolic resin gaskets are often used in class 150 and 300 applications and for use between -40 and 100°C and often comprise a central gasket and two reinforced phenolic, two steel washers and one Mylar sleeve per bolt.
Type D Insulation Sets: Type D insulation gaskets use the same basic materials as the standard insulation sets but are designed for RTJ flanges they are manufactured from reinforced phenolic resin.
Compression Packings:
Compression Packings are used to provide an effective sealing function in valve, rotary and reciprocating pump applications. Klinger Compression Packings are produced using the highest quality raw materials and are available in a wide range of combinations to suit many different service applications. Klinger Compression Packings range from the economical Traditional Packings, to high specification PTFE grades, which utilize the latest technology to produce a product which cope with the highest demands of a modern fluid handling system.
Graphite Packings

PTFE Packings

Synthetic Fibre Packings

Hybrid Packings

Traditional Packing Materials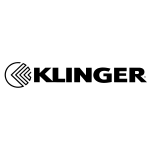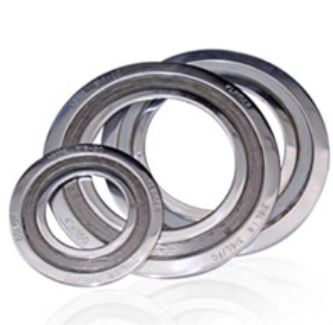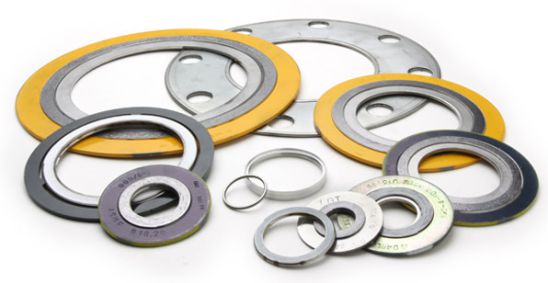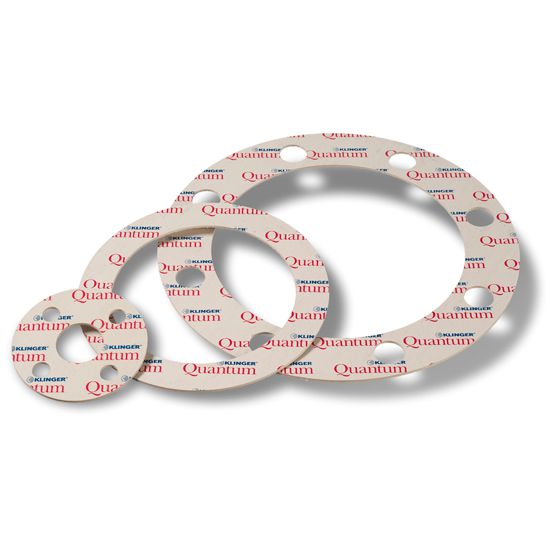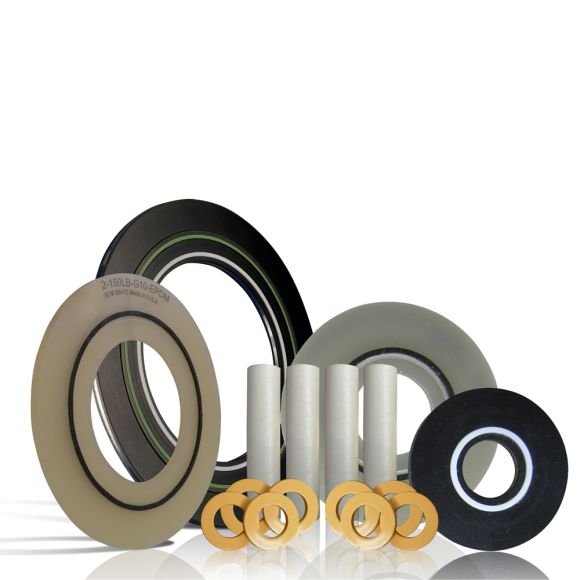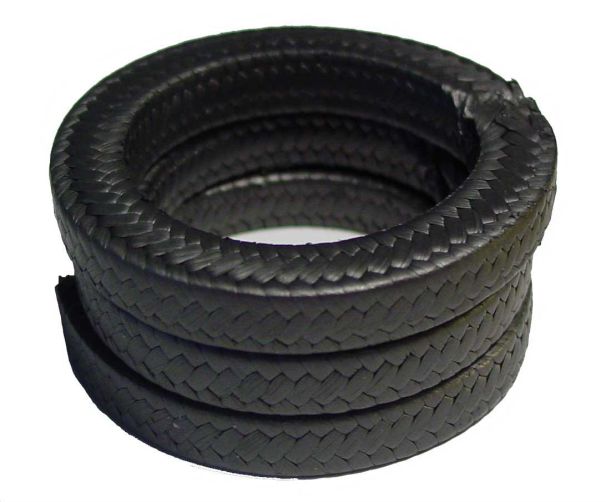 All trademarks and logos of the products shown on this site belong to their respective owners. As such they are recognized by the La Herramienta Industrial and are used on this website declarative purposes only.